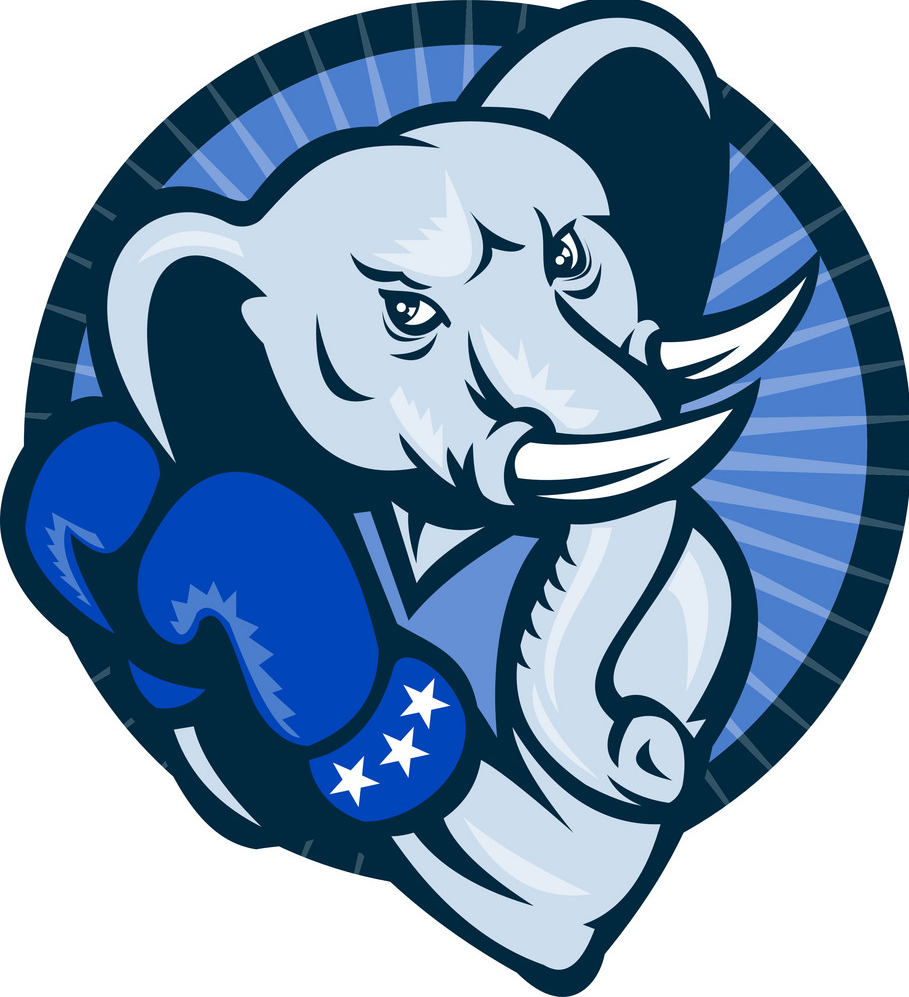 As we discussed in our review of what's at stake in 2018 for Democratic candidates, much is hanging in the balance for the 2018 mid-term election, causing record levels of special interest and campaign spending on political advertising. Many states and congressional districts are seeing and hearing more political commercials than ever before, as the election is being seen as a referendum on President Trump and the Republican Party, which has holds both houses of Congress in addition to the White House.
The sheer number and intensity of the electoral contests in 2018 make political advertising all the more critical. Campaigns must find the right voice to represent them in campaign commercials, which means finding an experienced vocal talent that can persuade voters to go to the polls and vote for their candidate or issue.
All 435 House seats are up for election; Republicans have 236 and Democrats have 193, with 6 empty seats to be filled.  There has been talk of a "blue wave" of Democrats into Washington in 2018. The stakes are high for Republican candidates across America.
Congress: House Up for Grabs
Republicans currently comprise a majority of both House and Senate. This November, 35 Senate seats and 435 House seats are up for election. Senate Republicans have the slight majority with 51 seats over Democrats' 47 (as well as two independents who frequently vote with the Democrats).
There's been some talk of a "wave election," which happens when there is a large shift from one party to the other, both in popular votes and in congressional seats. But political analysts think it's likely that Democrats could take a slim majority in 2018. It's less likely that Republicans will lose their majority in the Senate, but there are five key races – in Arizona, Indiana, Missouri, North Dakota and Tennessee – that are close enough to worry Republicans.
Estimates say that more than $90 million will be spent in ad dollars in those 5 races alone. Political ads that grab attention, persuade, and compel voters to act are at a premium in these contests.
The Trump Agenda
The 2018 U.S. midterm elections are about one issue: President Donald Trump. While Trump isn't on the ballot, voters will look back on the last two years under Trump and decide whether to stay the course, or to re-shape Congress for the next two years.
Trump's approval ratings, around 42 percent, are near the lowest of any president at this point in his term since 1945, according to Gallup polling data. The less popular the president, the more seats his party tends to lose.
But Trump has given his base a lot to be excited about, including the approval of Supreme Court Justice Brett Kavanaugh, increased military budgets, roll-backs of environmental regulations, and an excellent economy. Many of those criteria, though, are also motivating Democrats, particularly around issues of sexual harassment and gender roles raised by Kavanaugh's confirmation hearings, as well as environmental issues and electoral reform.
The tighter the race, the more important effective political commercials become. Motivating even one voter to pull a lever for their candidate can make a difference in whether an ad is deemed effective, and whether a candidate wins their race.
Investigations, Investigations, Investigations
Even if only one chamber of Congress goes to Democrats, Trump could face increased difficulty in dealing with Congress to get his agenda passed.  Major legislation passed would likely be dead in the water as a result of the Congressional split. Further, Trump and his administration would likely face new or re-energized investigations by Congressional committees that would switch to Democratic control.
Those investigations could include whether the Trump campaign colluded with a Russian effort to undermine the 2016 election, and would be more likely to investigate President Trump's financial and business dealings. A Democratic House could feel it has a mandate to begin the process of impeaching Trump. Certainly, Democrats are focused on these issues, and many of the voice overs in their political commercials address suspicions of and a strong desire to investigate Trump's history, relationships and finances.
About Political Voice Talent
At PoliticalVoiceTalent.com, we're expert in recording political voice overs, and we can get started right away. If you need assistance in casting the right voice for your campaign, we're happy to help with suggestions. Please, get in touch with us and let us know what you need!