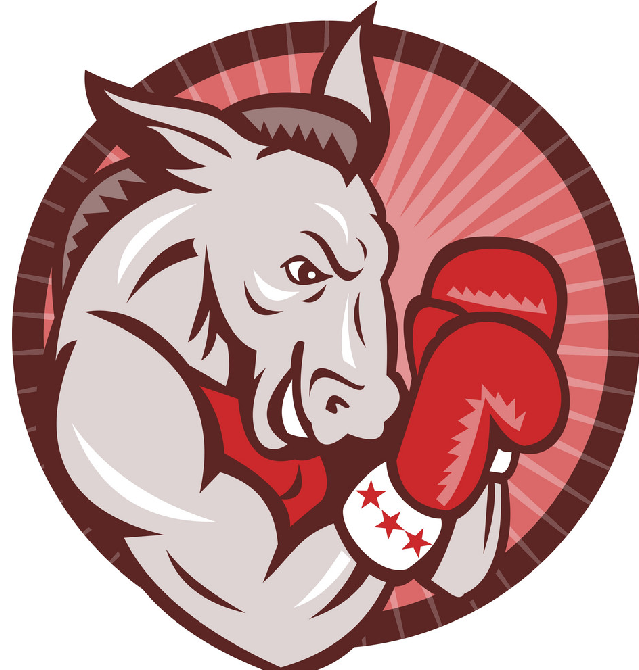 There is a lot up for grabs in the 2018 mid-term election, causing record levels of special interest and campaign spending on political advertising. Many states and congressional districts are seeing and hearing more political commercials than ever before, as the election is being seen as a referendum on the President and both political parties.
All 435 House seats are up for election; Republicans have 236 and Democrats have 193, with 6 empty seats to be filled.  Thirty-six governorships are being contested. And it plays out against the dramatic political battle over Supreme Court nominee Judge Brett Kavanaugh.
The stakes have never been higher for the Democratic Party.
Congress: Blue Wave?
Republicans currently comprise a majority of both House and Senate. This November, 35 Senate seats and 435 House seats are up for election. Senate Republicans have the slight majority with 51 seats over Democrats' 47 (as well as two independents who frequently vote with the Democrats).
There's been some talk of a "wave election," which happens when there is a large shift from one party to the other, both in popular votes and in congressional seats.
While there is no technical definition for a "wave," Democrats need to flip 24 Republican House seats and keep the 194 they currently hold in order to gain control of the House.  In the Senate, they need to keep 25 and gain at least two new seats.
Races for Senate seats will be especially heated, but even House races could present a tough challenge for Republicans to hold, despite New York Times reporting that redistricting has made it particularly difficult for Democrats this election.
Governorships Up for Grabs
Democrats and their Super PACs, including MoveOn.org believe that they will be competitive in places where Democrats have not been competitive in decades.  Gubernatorial battlegrounds in 2018 include highly-visible open-seat races in several key 2020 battleground states with outgoing Republican governors, including Nevada, Florida, Michigan and Ohio. And republican incumbents appear to be in danger in Maryland, New Mexico, Wisconsin, and Illinois.
Record out-of-state spending on political commercials is happening on behalf of Democrat and Republican candidates for governor. $1.9 billion is expected to be spent on online ads alone by special interest groups in 2018. In New Mexico alone, outside interest groups have spent more than 70% of the $185 million in ad dollars spent in support of the Democratic candidate.
The Trump Effect
Democrats are "fired up". They've raised more money than ever before for a midterm election, outpacing Republican fundraising by threefold.  Democrat candidates are angry at President Trump, and their supporters are ready to support them in defending what they perceive as Trump's attacks on their communities.
Their political ads defend education, health care as a human right, and fair immigration policy, and (perhaps ironically) attack the political system as being corrupted by political campaign spending and outside special interest groups. And the effort is coordinated nationally. MoveOn and other super PACs have spent $270 million, and there's still a month left before the election.
Diversity in Government
Not only are Democrat candidates angry, they're also younger and more diverse than ever before. And their political advertising shows it. Voices heard in political commercials this cycle have been female, noticeably urban, frequently friendly rather than intimidating. Certainly, the right political voice will increase in appeal when a sympathetic voice appeals to voters' social and economic concerns.
The Democrats have 100 candidates running in House seats, more than 75% of whom are not white males. Women and minorities – who don't fit the typical mold of politician – are beating incumbent candidates in primaries, and expect to make big impacts in the general election. In many cases, these candidates were supported by large ad campaigns featuring women's voices and voice overs rarely heard in politics before: noticeably urban and Latino voices – including those or prominent film and voice actors – are being heard in political commercials in 2018.
About Political Voice Talent
At PoliticalVoiceTalent.com, we're expert in recording political voice overs, and we can get started right away. If you need assistance in casting the right voice for your campaign, we're happy to help with suggestions. Please, get in touch with us and let us know what you need!